Exhibitions
The Society's last exhibition was at The Shipley Art Gallery in November and December 2017.
Our next exhibition will be at St Mary's Heritage Centre (near The Sage), Gateshead on 20th October 2018. It will overlap the Annual Exhibition which will be held at The Shipley Art Gallery. The Annual Exhibition is scheduled to commence on November 17th 2018 and continue until December 22nd 2018.
A report on our 2017 Annual Exhibition is in 'Events' above.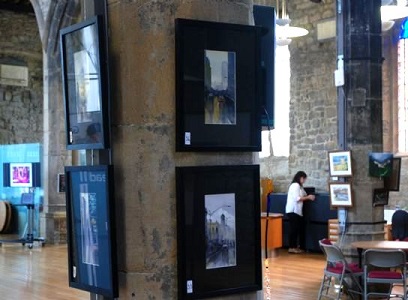 Part of the Exhibition at St Mary's Heritage Centre by The Sage Gateshead, July/August 2017
Ref:
Date:
Location:
Photographer: